About Ellen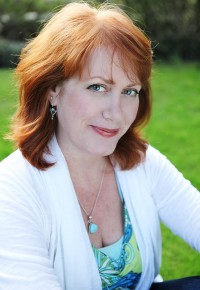 Be in the Flow, Body, Mind & SPIRIT! I love being back in NYC where I was born, & am grateful to be able to share the gifts I've received from Spirit. I'm currently editing my book: Core Star Matrix Healing (CSMH). I also love working with YOU, seeing your progress, successes – & helping guide you back to your Core of truth, to a state of deep harmony. I've been doing Reiki since '87 – as a Holistic Life Coach (Holistic Psychotherapy since '01), I incorporate Advanced Energy Medicine. See my Facebook pages... & learn about the 4/12/16 Chakra Stories Webinar, + get my Basic 3, Free Energy Exercises: Learnitlive.com: Stay centered, clear, calm, & connected. New to my work? I'm happy to provide a brief evaluation. Contact me via email or phone!
DO YOU SEEK BALANCE? Due to immune system issues in the late '80's (pre-kids), I became interested & worked in the Nutrition/Health food industry/10+ years. By '86, when I got married, HFCS replaced cane sugar; bromine replaced the essential nutrient iodine in flour, antibiotic overuse led to problems. With skin problems, CFS, Leaky Gut, infertility – I tried about every health/healing approach you can imagine. After five years, I got well! Fast forward to '96; we had 3 young kids, & GMO/Roundup toxins had gained a strong presence. It took me years to really get how our world/food supply had changed – toxic factory farms became the norm. Since 2012, I've again seen a need for damage control/ongoing detox, due to increased GMO's/Roundup (more glyphosates, neonics, BtToxins, super bugs, etc.); hormone/endocrine, mineral, digestion imbalances, + job changes, empty nest, moving, loss of a parent... STRESS/LIFE issues. Maybe you can relate? Today, we need new skills to transcend. I'll be 56 in '16 (this pic was taken 3 years ago)... I learned how to maintain my equilibrium again – to be happy, healthy, clear, centered, & grounded... & you can too. Call me for an Energy tune-up!
Let Your LIGHT SHINE! To delve deeper, start with an Intake Session. I "see" your Soul stories in the Chakras – pain patterns, habits & Energy status. After the Intake assessment, you'll learn to manage overwhelm with new Energy Exercises & Meditations... we'll awaken Intuition, Heart, & Core. You will prepare for the CSM Reconnection (see video Link under the blue dot). You'll feel stronger, more present – able to achieve your fullest potential. We'll clarify needs & address: emotional distress, immune system/energy imbalances, energy flow, past pain/trauma, ineffective habits; lifestyle/life transitions, communication, relationship, creativity, & Spirituality issues. I'm also certified as Clergy, Ordained in the Church of Spiritual Humanism, which recognizes "the validity of all peaceful religious practices ...in developing the spiritual nature of humanity."
*Pre-paid discounts for Phone/online, & In-Office (Morris Park, Bronx/New York) sessions are available, by appointment only. For more info, see the Pay For Sessions, Pay Here link (top bar, drop down menu) – or Fees (under the yellow star). Wishing you Joy, Peace, & Love. Thank-you & Namaste!
Ellen means Light; my middle name, Joyce = Joy… this reflects perfectly what I see ...my clients feeling Light & Joy as a knowing in their Soul.
I Love... helping you know true wellness!


Click here to ask Ellen a question.

Click here to sign up for Ellen's Email Newsletter »
About the Work
In addition to being a Licensed Counselor (LPC/GA), my Intuitive & Empathic skills have been present since I was a child (in the early 60's). At about age 4, I knew I'd be me, even when in another body (I "saw" myself as a young Asian girl). I also saw in dreams, the loving, Giant Spirits who looked over & guided me as I made passage into this life. I've had many powerful insights, remembering other lifetimes, & am conscious of working directly with Spirit, especially since I was a teen when I began experiencing premonitions, noticing being clair-sentient, clair-audient, psychic. read more...