About Ellen Farrell: Intuitive, Advanced Energy Medicine, Holistic Life Coach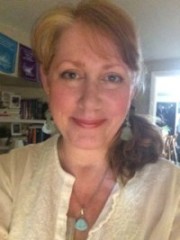 Be in the Flow, Body, Mind & SPIRIT! Ellen is a Psychological Intuitive. In 2001 she completed a Masters degree in Psychology & became a Licensed Counselor (LPC/GA). A Holistic Life Coach, she is also a Reiki Master; Reiki (since '87); & Eden Energy Medicine–Advanced Practitioner (EEM-AP since 2011). Her abilities as a seer of energy & Soul stories working with Advanced Energy Medicine led her to discover the bridge between all Energy Systems, called Core Star Matrix Healing (CSMH). From Ellen: I'm grateful to be back in NYC where I was born, & able to share the gifts I've received from Spirit. I'm editing my book (see my CSMH Video link – under the blue dot!). Begin now... watch my free, recorded LearnitLive.com Webinar, which includes 3 new Energy Exercises: Stay centered, clear, calm, & connected!

DO YOU SEEK BALANCE? I love seeing your progress, successes – & helping guide you back to your Core of truth, to a state of deep harmony & deeper clarity. Remember, stress is cumulative! Due to immune system issues in the late '80's (pre-kids), I became interested & worked in the Nutrition/Health Food Industry/10+ years. By '86, when I got married, HFCS had replaced cane sugar (& bromine the essential nutrient iodine, in flour). The result was Leaky Gut, infertility, Chronic Fatigue (CFS) – I tried about every approach you can imagine – after 5 years, I got well! Fast forward to '96; we had 3 young kids – GMO/Roundup & other toxic chemicals used in factory farms were becoming a strong presence. It took years to really get how our world/food supply had changed. Since 2014, I've again seen a need for damage control, due to increased chemicals in the environment (& not enough Organic restaurants!). GMOs/Roundup (glyphosates), neonics, BtToxins = imbalances; + job changes, empty nest, moving, loss of a parent = STRESS. Overwhelm makes us vulnerable, decreases B & C vitamins, & depletes minerals like magnesium (plus, glyphosates block mineral uptake, & like bromine, is an endocrine disruptor). Maybe you can relate? Today, we need new skills to transcend, & retain health. I'll be 55 in '16... I learned to maintain my equilibrium again, & you can too. Get an Energy tune-up or Restorative session!
Let Your LIGHT SHINE! I "see" your Chakra Soul stories – pain patterns, habits & Energy status. Go deeper to manage overwhelm – & sign up for ongoing sessions... you will awaken Intuition, Heart, & Core. Do you have: emotional distress; past pain/trauma; immune system/energy imbalances; ineffective habits; lifestyle, transition, communication/relationship boundary, creativity, &/or Spirituality issues? Online/Phone, & In-Office sessions (Morris Park, Bronx/NYC) are available by appointment. Let's discuss your needs... contact me for a free, brief evaluation!
I'm also certified as Clergy, Ordained in the Church of Spiritual Humanism, which recognizes "the validity of all peaceful religious practices ...in developing the spiritual nature of humanity." Ellen means Light; my middle name, Joyce = Joy… this reflects perfectly what I see ...my clients feeling Light & Joy as a knowing in their Soul. I Love... helping you know true wellness!
Wishing you Peace, Love, & Joy. Namaste!

Click here to ask Ellen a question.
Click here to sign up for Ellen's Email Newsletter »
About Ellen – Ellen's Integrative approach
My Intuitive & Empathic skills have been present since I was a child (in the early 60's). At about age 4, I knew I'd be me, even when in another body (I "saw" myself as a young Asian girl). I also saw in dreams, the loving, Giant Spirits who looked over & guided me as I made passage into this life. I've had many powerful insights, remembering other lifetimes, & am conscious of working directly with Spirit. Since early teen years, I began experiencing premonitions, noticing being clair-sentient, clair-audient, psychic... read more...