About Ellen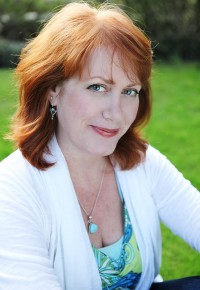 I've moved to NYC as of June 2014, leaving the Savannah area after 16 great years. I'm focusing on writing in 2014-15, completing the Indiegogo Perk poetry e-book, and am grateful for your support as I move forward in sharing these gifts from Spirit. Namaste!
DO YOU SEEK BALANCE? Be in the flow with your Divine Spark, your Core of pure peace, love, wisdom & joy! Manage stress with a stand-alone session, monthly check-in, or a seasonal energy tune-up – or, delve deeper, with an Intake and follow up sessions to address subconscious templates and stuck, complex issues: energy/mood imbalances, past trauma/abuse, &/or life, immune system, relationship, creativity, addiction, or spirituality issues.
Reduce pain and recovery time for pre/post-surgery; gain clarity re: anxiety/over-worry, overwhelm, depression, grief/loss. Feel more centered/grounded – have healthier: relationships, communication, and energy boundaries; and access deeper levels of intuition & spiritual connection. Gain insight, clarity and focus, identifying what matters, what works, and what needs adjustment.
As a Holistic Therapist & Life Coach my integrative approach combines traditional talk therapy (CBT) with the complementary (Intuitive seeing, Energy Medicine ~ Kinesiology, Core Star Matrix ~ Deep Chakra work/Reiki, Meridian/Element balancing, EMDR/clearing trauma, Past Life Regression, Bach Flower Therapy). As a Psychological Intuitive, I "see" and read the soul stories in your Chakras, the patterns/habits/status in energy systems, helping you to know and work with your own energy (and your orientation with self/others), creativity, Spiritual connection, emotions, and relational/family dynamics – taking you to a place of deep, profound healing. Working at this Core level allows me to help you raise awareness, clear blocks – and achieve your fullest potential.
Pre-paid discounts on Phone/Skype, or In-Office sessions are available. See the Pay For Sessions link (above in the drop down menu) or Fees link (yellow star) for more info. By appointment only. Please contact me with your questions!
Ellen means Light; my middle name, Joyce = Joy… this reflects perfectly what I see ...my clients feeling Light and Joy as a knowing in their Soul.
I Love...
                      


Click here to ask Ellen a question.

Click here to sign up for Ellen's Email Newsletter »
About the Work
In addition to being a Licensed Counselor, my intuitive/ empathic skills have been present since I was a child (in the early 60's). At about age 4, I remember knowing I'd be me, even when I was in another body (I "saw" myself as a young Asian girl). I also saw in dreams, the loving, giant spirits who looked over and guided me as I made passage into this life. I've had many powerful insights, remembering other lifetimes, and am conscious of working directly with Spirit, especially since I was a teen when I began experiencing premonitions, and noticing being clair-sentient, clair-audient, and psychic. read more...