About Ellen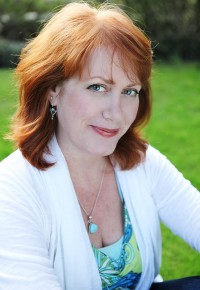 I love being back in NYC, where my main focus is writing my book, Core Star Matrix Healing (CSMH). I'm grateful to be able to share the gifts of information I've received from Spirit. I also love working with you, and hope you will contact me if you have questions about my work. Thank-you, & Namaste.
DO YOU SEEK BALANCE? Be in the flow with your Divine Spark, your Core of pure peace, love, wisdom & joy! As a Holistic Therapist & Life Coach my approach is integrative. We'll optimize how body/mind & Spirit are functioning, & you'll feel more clear, centered, & grounded. Call me if you want a 1-hour Energy tune-up phone/Video chat or in-office session to manage stress & overwhelm while learning new Core Energy tools & exercises!
To delve deeper, start with an Intake/Eval. – & begin the Energy work! If you're ready, we'll do follow up sessions – see the FORMS link, & 10 Session prepaid discount.* We'll clarify your needs; address: past trauma, ineffective habits, lifestyle, communication, relationship ~ boundaries/ family dynamics, immune system, creativity, or Spirituality issues, &/or any major life transitions related to: emotional distress, over-worry, grief/loss, energy imbalances. I "see" your Soul stories in the Chakras, your pain, patterns, habits, Energy status – & developed CSMH. Working deeply with Energy flows & points that connect all Energy Systems & CSM Lines, we awaken the 3rd eye. We'll clear blocks, connecting Spirit ~ Intuition, Heart, & Core, safely leading you to profound healing. Completing the CSML Re-connection, you'll feel stronger – & able to achieve your fullest potential. Let your light shine!
I'm also certified as Clergy, Ordained in the Church of Spiritual Humanism, which recognizes "the validity of all peaceful religious practices ...in developing the spiritual nature of humanity."
*Pre-paid discounts for Phone/Skype & In-Office sessions are available. For more info, see the Pay For Sessions, Pay Here link (top bar, drop down menu) – or Fees (under the yellow star). By appointment only.
Ellen means Light; my middle name, Joyce = Joy… this reflects perfectly what I see ...my clients feeling Light & Joy as a knowing in their Soul.
I Love...
                      


Click here to ask Ellen a question.

Click here to sign up for Ellen's Email Newsletter »
About the Work
In addition to being a Licensed Counselor, my Intuitive & Empathic skills have been present since I was a child (in the early 60's). At about age 4, I knew I'd be me, even when in another body (I "saw" myself as a young Asian girl). I also saw in dreams, the loving, Giant Spirits who looked over & guided me as I made passage into this life. I've had many powerful insights, remembering other lifetimes, & am conscious of working directly with Spirit, especially since I was a teen when I began experiencing premonitions, noticing being clair-sentient, clair-audient, psychic. read more...