10 hours multi-session prepaid discount: Office, Phone, or Online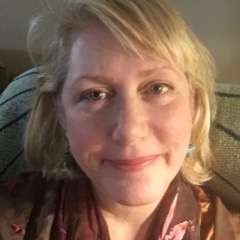 10 hours multi-session prepaid discount (Office, Phone, or Online): Ellen Farrell Holistic Therapy
Holistic Therapist, Reiki Master, Psychological Intuitive
This option may be provided after an Intake session has taken place. Pay less! Purchase a bundle of 10 hours prepaid, for office phone, or online Intuitive, Spiritual, Holistic Coaching or Energy work (In-Office only). Typically sessions are 1-2 hours each & take place weekly. Usually used within 2-4 months; must be used within a 5 month period. Discuss with Ellen if you have specific needs. 5 hours of prepaid discount may also be arranged for $1400.00. Weekly or bi-weekly sessions are best, and phone sessions may supplement in-office visits. The regular hourly rate is $300.00 per/hr (so 10 hours = $3,000.00). The 10 hour multi-session prepaid discounted fee regular hourly rate is lowered to $250.oo per/hr ($2,500.00). If you'd like to arrange for 20 hours of prepaid discount, the fee is 4500.00, after Intake. As always, if you are ready to do the work, feel free to discuss your needs with Ellen.
Further treatment planning is discussed in the Intake session. Are you looking for ongoing Holistic Life Coaching, or deeper Energy work? This is a great option for weekly or bi-weekly check-ins. Get to the deepest layers of healing, when you're ready! Do the prep for the In-office sessions leading up to the CSMH Reconnection. Sessions address creating balance in your LIFE, & in your Energy Systems. Ellen uses an Intuitive approach to teach you how to build skills & learn Core Star breath-work, alignment, & new energy exercises (these must be practiced!).
As with all individual session work, this work may include: Yoga, Meditation, & other Energy balancing techniques. Clients remain clothed for table work. Addresses Life issues, past trauma/Energy Tapping, immune system. Create healthy: relationship, communication, eating patterns.
Clients may require additional support beyond the initial recommended # of 10 hours of session time – for Energy Tapping, trauma or life processing, Bach Flower work, or Past Life Regression. Often clients like to repeat this pre-paid discount rate for continued or ongoing office, phone/online Holistic Life Coaching support, to integrate shifts &/or maintain gains.
This is a time and energy commitment that creates deep healing & profound shifts.
Note:
Complex / Chronic trauma issues, immune system, & abuse issues often require additional support. Energy Tapping, Energy balancing work, Holistic Life Coaching, or other supportive measures may be needed beyond the initial recommended Intake + 10 hours (see prepaid 10 1-hour, multi-session discount info). This is a time / energy commitment. No refunds are available once pre-paid sessions have begun. Online/Phone work is also an option for Intuitive work, Spiritual issues & Holistic Life Coaching.
   $2500.00