10 hours multi-session prepaid discount: Office, Phone, or Online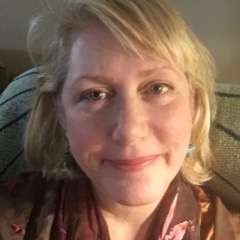 10 hours multi-session prepaid discount (Office, Phone, or Online): Ellen Farrell Holistic Therapy
Holistic Therapist, Reiki Master, Psychological Intuitive
This option can only be provided after an Intake session has taken place. Pay less! Purchase a bundle of 10 hours prepaid, for office phone, or online Intuitive, Spiritual, Holistic Coaching or Energy work (In-Office only). Typically sessions are 1-2 hours each & take place weekly. Usually used within 2-3 months; must be used within a 6 month period. Discuss with Ellen if you have specific needs. 5 hours of prepaid discount may also be arranged for $1400.00. The regular hourly rate is $300.00 per/hr (so 10 hours is $3,000.00). The 10 hour multi-session prepaid discounted fee is $2,500.00
Further treatment planning is discussed in the Intake session. Are you looking for ongoing Holistic Life Coaching, or deeper Energy work? This is a great option for weekly or bi-weekly check-ins. Get to the deepest layers of healing, when you're ready! Do the prep for the In-office sessions leading up to the CSMH Reconnection. Sessions address creating balance in your LIFE, & in your Energy Systems. Ellen uses an Intuitive approach. You'll build skills & learn Core Star breath-work, alignment, & new energy exercises (these must be practiced!).
As with all individual session work, this work may include: Yoga, Meditation, & other Energy balancing techniques. Clients remain clothed for table work. Addresses Life issues, past trauma/Energy Tapping, immune system. Create healthy: relationship, communication, eating patterns.
Clients may require additional support beyond the initial recommended # of 10 hours of session time – for Energy Tapping, trauma or life processing, Bach Flower work, or Past Life Regression. Often clients like to repeat this pre-paid discount rate for continued or ongoing office, phone/online Holistic Life Coaching support, to integrate shifts &/or maintain gains.
This is a time and energy commitment that creates deep healing & profound shifts.
Note:
Complex / Chronic trauma issues, immune system, & abuse issues often require additional support. Energy Tapping, Energy balancing work, Holistic Life Coaching, or other supportive measures may be needed beyond the initial recommended Intake + 10 hours (see prepaid 10 1-hour, multi-session discount info). This is a time / energy commitment. No refunds are available once pre-paid sessions have begun. Online/Phone work is also an option for Intuitive work, Spiritual issues & Holistic Life Coaching.
   $2500.00