Heal Trauma; Reduce Stress; Find Balance; Be Happy!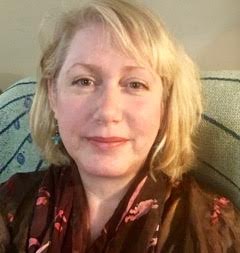 DO YOU SEEK BALANCE in body, mind & Spirit? Heal past pain, & get to the root of what matters, with Holistic Therapy from Ellen Farrell, MA, Psychology (NCC, LPC/GA), EEM-AP. A Reiki Master (Reiki since '87), & Psychological Intuitive, her office is located just north of Manhattan, in NYC. Ellen is a seer of energy systems, as well as past lives, & guides. She discovered a system bridging all energy systems (such as Chakras & Meridians). We are wired for One-ness! Learn more about her work, here: Core Star Matrix Video... also, watch her Recorded, ½-hour FREE Webinar – learn 3 new Energy Exercises to help you: Stay centered, clear, calm, & find deeper levels of spiritual connection.

From Ellen... I "see" your Chakra Soul Stories, & energy status. I love helping you back to your Core of truth: pure peace, love, wisdom & joy... read more...

Do you have a question? Click here to email Ellen.

... Ellen's Integrative Approach
My Intuitive & Empathic skills have been present since I was a child (in the early 60's). At about age 4, I had my first past life memory. Daydreaming, looking at the clouds, I saw myself as a young Asian girl. I wondered how I could still be "me" even tho' in another body. I also saw, in dreams, the loving, Giant Spirits who looked over & guided me as I made passage into this life... I've had many powerful insights from remembering other lives, & am conscious of working directly with Spirit realms since I was a teenager. I began experiencing premonitions, noticing being clair-sentient, clair-audient, psychic...
read more...