Ellen's Bio
Ellen Farrell Holistic Therapy
About Ellen – Ellen's Bio
Ellen Farrell – MA, NCC, LPC/GA, EEM-AP – Holistic Therapy, Reiki Master, Psychological Intuitive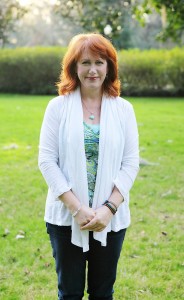 Ellen's clients say they feel more clear, energized, spiritually balanced & healed (see Testimonials).
The Basics: Ellen is a Reiki Master (first level training in '87 – this is when she noticed her abilities as a Psychological Intuitive); Technologies for Creating certified teacher (Robert Fritz, '88). Ellen holds a Master's Degree in Psychology (Counseling specialty, 2001), & is a Nationally Certified Counselor (NCC), Licensed Psychotherapist (LPC/GA), & Creativity Coach (Eric Maisel, 2003). She has studied with several Energy Psychology teachers (Sise, Look, Feinstein), & completed training in Parts l & ll of EMDR Trauma therapy (Energy tapping techniques – taught by Zangwill, JAX; Steve Silver, ATL, 2005).
Ellen is a certified Yoga Instructor (1/05, NESTA), & a graduate of the 4 year, Eden Energy Medicine Advanced Program (EEM-AP, 2007-11), + Advanced EM work with Donna Eden & David Feinstein. She's also a graduate of the Gateway Voyage (Monroe Institute, 6/07); & a week long training for Past Life Regression Therapy with Brian Weiss, MD, (2008, Omega Institute, Rhinebeck, NY). Ellen has studied with many noted professionals in the Mind-Body-Spirit field of holistic health since the 80′s such as: Caroline Myss (PGH, PA, 1988); as well as exploring her own healing while working in the Nutrition field for over 10 years, ('88-'96) at: The East-End Co-op (PGH, PA), Follow Your Heart, Mrs. Gooches, & Whole Foods Market/WFM (trainings on Ayurveda, TCM, nutritional, herbal supplements, homeopathy, etc., '87-'94), & in Taos, & briefly, in Savannah, GA. She also studied with Cherokee Medicine man, Running Wolf (1995-6) in Taos; NM. 
Ellen was grateful in '05 to begin to attend the National Institute for the Clinical Application of Behavioral Medicine (nicabm.com), Annual Conference in Hilton Head, SC (to attend a post conference 3-day class with Donna Eden. The following year, she qualified to be a work scholar, & was grateful to be invited back for 6 years ('06-'11). 2011 was the last year for the HH conference – they continue to hold online workshops on brain & trauma research, developmental issues, attachment theory, somatic therapies, etc., & are "a pioneer and leader in the field of mind-body-spirit medicine." Ellen is honored to have been chosen for those 6 years, to be a work scholar with the annual Conference (Dr.s' Norm Shealy, Robert Scaer, Joyce Hawkes, Joan Borysenko, Bruce Lipton, Peter A. Levine, Rubin R. Naiman, Joe Dispenza, Caroline Myss, Donna Eden, Norman Doidge, Carol Look, Nan Lu, Lewis Mehl-Madrona, + many others. Ellen is also honored to have been included to TA for a 5-day EEM training in HH, SC, & to teach at the Internat'l Gathering of Eden Energy Medicine Con (IGEEM) 2012 & '13.
Current info: 2014/16: Returning to where it all began, NYC, June 2014. Ellen's main focus is writing & editing her book about Core Star Matrix Healing, & completing formatting on 3 books of poetry.
Ellen & her husband Doug moved their 3 kids to Savannah, GA in '98-'14 (the grandparents were there!). She pursued a Master's degree in Psychology (GA School of Prof. Psychology), & completed a 9-month Graduate Practicum at the Savannah College of Art & Design (SCAD) in 2000-'01. She continued at SCAD as a Clinical Counselor, & coordinated Wellness Services, introducing Meditation & Yoga support services (2001-2006). During that time she was certified as a a Creativity Coach (see: Eric Maisel for his books/website) & also completed EMDR & EAGALA equine therapy trainings. She left to start a private practice, & continue her studies as she integrated her Psychological Intuitive, Holistic, Energy Medicine skills within a clinical practice.
Whole Body trainings: ('87-'98) Ellen gleaned 10 + years of experience & training in the Nutrition & Health Food Industry. Natural Body care + Nutritional; Herbal & Vitamin Supplements, Homeopathy & Flower Essences… She was employed as a buyer at the East End Food Co-op in PGH, PA (1987-88). Then she & her husband moved to CA in 1989, employed by Follow Your Heart Market & Cafe in Los Angeles, Canoga Park (while also doing drama therapy – & comedy improv in PA & Los Angeles). She also studied Qi Gong in Los Angeles, CA. After the birth of their 1st son in 1991, Ellen shifted to working as a Nutrition Dept. buyer at Mrs. Gooches Market (which became WFM), in Thousand Oaks/Los Angeles area '92-93).
As an Intuitive Ellen received strong, repeated warnings to leave LA ("Get out!"), which became roars by '93. They got out of LA, every weekend they could, exploring many places along the Pacific Coast Hwy from San Diego all the way up to San Francisco. Their 2nd son was born Oct. '93. That Winter, the Farrell's decided to grab an offer to work in Chicago – since the WFM Team Leader in LA had transferred there. The Windy City's 60 below ("Lake effect") was quite a shock, but was better than the Earthquake, about a 7 or 8 depending on who you listen to, that struck LA in the month after we moved, January 1994 (yes, that's a heck-of-a story!). Ellen became a WFM Associate Team Leader in Chicago – then Nutrition Dept. Team Leader (River Forest store, near Oak Park/ Chicago – '94). Later work in Taos, NM was co-op/ volunteer or part-time in PA; GA (her small children was her main work). Self-study; ongoing trainings (Bastyr Nutrition, while at Gooches). She focused on healing immune system issues, healthy eating, working with Chakras, Ayurvedic & Traditional Chinese Medicine (TCM).
Early Career, (YOGA/Whole Body work): In addition to study / practice of Transcendental Meditation (TM) & many styles of meditation prior to / since then. Ellen has also studied Deep muscle & Swedish massage; many styles of Yoga in NYC, Pittsburgh, LA, San Francisco. Ellen won a trip to the Yoga Journal Conference in SF, December 2007, & studied with Rodney Yee, & other teachers such as Ana Forrest; & Seane Corn. A certified Yoga instructor through the National Endurance & Sports Trainers Association (NESTA), her Yoga teaching style is intuitive, contemplative, from the heart. She incorporates Energy Medicine & Alexander Technique with a focus on proper alignment & breath-work, accessing space for each individual to connect with inner harmony – listening to body, mind, Spirit – our Divine connection. Ellen's style is most aligned with Hatha: Anusara, Sivananda, & Kripalu (see: Articles about Services under Articles link).
After college, in the mid 80's Ellen lived in NYC where she was born. She pursued an Acting career, performed Off-Broadway, in some Industrials, commercial voice-overs, as an extra in films (i.e., Moonstruck), & (how trite), she was a part-time waitress. She met her husband there! Due to her interest in understanding the psyche – she wondered why we do what we do/how life affects us differently. In the late 80's (NYC) she received her 1st level attunements from Michelle Troise, with the American-International Reiki Association (AIRA). A Seichim, & Reiki Master, her last attunements came in 2003. This became her work doing Chakra reading; a kind of Chakra psychometry… her Psychological Intuitive skills blossomed with Reiki! During that time she also became a certified Technologies for Creating Instructor (see The Path of Least Resistance by author, Robert Fritz).
Her work (with children K-12, faculty & administrators) as a Core member in a Drama Therapy Improvisation group in PA, & other grant-funded improv group work, & also in school systems in Southern California ('89-'93) provided empowering interactive programs, healing solutions, raised awareness; built core values, integrity; healthy boundaries. Her experiences as an actress also included comedy improvisation (LA), & a variety of theatrical roles. Ellen finds acting another fascinating, meaningful way of exploring the human psyche – transmuting pain into healing, remembering love & the fullness of being. In college ('79-'83, Mason Gross School of the Arts, Rutgers University), Ellen received a BFA in Acting; training included T'ai Chi, Alexander Technique, & Aikido with Bruce Fertman (see Links: Alexander Alliance). She also studied Transcendental Meditation (TM) in nearby Princeton, NJ.
From an early age Ellen has been empathic & drawn to the mystical & metaphysical. She's had many profound experiences remembering: seeing/feeling, listening to, communicating with Spirit, Angels, guides, passed over loved ones, Animals, & the Natural world. She is grateful for her ancestors' journey, from the lineage of her maternal great-grandfather Cohen & great-grandmother Bimstein from Pinsk, Russia (now Belarus); her Great-great Grandfather Weisskopf (Kanofska), Grand Rabbi of his village in Eastern Europe (Nowo-Radonsko in Poland), & her paternal family, Weinberger (Schoenbaum/Ehrenreich) from Vienna, Austria/Hungary. What an amazing journey we each have!